The subscription period ends on 30 September 2021
BRAIN+ DEVELOPS
DIGITAL MEDICINE
FOR ALZHEIMER'S
AND DEMENTIA
Brain+ develops Digital Therapeutics for Alzheimer's and dementia, presenting a unique opportunity to invest in a growing megatrend at the frontier of health care digitalisation
SUBSCRIPTION PERIOD ENDING
The subscription period ends on 30 September 2021
BRAIN+ DEVELOPS
DIGITAL MEDICINE

FOR ALZHEIMER'S AND DEMENTIA
Brain+ develops Digital Therapeutics for Alzheimer's and dementia, presenting a unique opportunity to invest in a growing megatrend at the frontier of health care digitalisation
SUBSCRIPTION PERIOD ENDING
IMPORTANT NOTE ABOUT SUBSCRIBING THROUGH NORDNET
Nordnet is the exclusive selling agent for the Brain+ IPO. To be eligible for subscribing for, and afterwards trading with, the warrants granted in a unit offering, investors must answer a brief 6-question quiz on the Nordnet platform. To assist you, we have supplied a guide to the quiz below. You can attempt the quiz as many times as you want, even if you get answers wrong at first.
Have you previously invested in share-related financial instruments, such as warrants and/or preference shares?
If you have had experience with any share-related instruments, you can answer yes.
Does a preference share have a predefined dividend?
Yes, a preference share does carry a pre-defined dividend.
Is a convertible an interest-bearing financial instrument, which under certain conditions can convert into a share?
Yes, a convertible is financial instrument that can convert into a share.
Do you, as the owner of a warrant, have the right, but not the obligation, to subscribe for shares on predefined terms?
Yes, a warrant grants the owner a right, but not an obligation, to subscribe for new shares on predefined terms.
Can you, as the owner of a warrant, lose more money than you have invested?
As owner of a warrant, you cannot lose more money than you have invested.
Should you have the habit of acting on your warrant, meaning either selling it or exercising your right to subscribe for new shares?
Yes, an investor should always either sell the warrant, or exercise the right to subscribe for new shares.
The mission of Brain+ is to restore patients' independence and quality of life by treating and detecting cognitive decline in Alzheimer's disease and dementia through digital means. Brain+ has developed a set of Digital Medicine technologies, which enable the company to create a unique and differentiated product offering. These technologies, combined with a strong clinical pipeline, Brain+ is in a strong position to grow towards a market leader position in the major Digital Medicine space.
LISTING ON NASDAQ FIRST NORTH COPENHAGEN
Brain+ has applied for listing on Nasdaq First North Growth Market, Copenhagen. Management estimates that Brain+ will reach operational cash-flow break-even by 2025.
Brain+ aims to a full Digital Medicine market access process (pivotal trials, regulatory approvals, reimbursement) for one to two of its products in one to two European markets by the end of 2026, depending on clinical results and partnering.
With total net proceeds of DKK 45.5 million, comprising of:
The Pre-IPO funding: Convertible loans of DKK 10.2 million (net DKK 9.2 million)
The Offering: assuming full cash subscription of 15 million (net DKK 12 million), and
The exercise of all IPO Warrants after 12 months at a net price equal to the Offer Price (1), leading to further estimated gross proceeds of about DKK 25 million, assuming that all IPO Warrants are exercised (net DKK 23 million) and that the Offer was fully subscribed. Should the Offer be subscribed at the minimum level, gross proceeds from full exercise of warrants would be approximately DKK 21 million.

oThe use of the Offer Price in the calculations above is by way of example. The actual exercise price will be set at 70% of the volume weighted average price per Brain+ share traded on Nasdaq First North Growth Market during the 10-day period leading up to the Exercise Window.
the business is expected to be funded well into 2023 in time for a number of value inflection points, namely Phase 2a and 2b trial results, and pivotal trial/Phase 3 ready products. To the extent that not all IPO Warrants are fully subscribed, the Company may consider a further capital increase, though it should be noted that this would partially replace an exercise of some of the IPO Warrants and thus not result in further dilution beyond that set out in section 7.1.8 of the memorandum.
HEAR MORE ABOUT THE UNIT MODEL (IN DANISH)
Size of the issue: The Company is offering a minimum of 1,581,722 and a maximum of 2,636,204 Units consisting of an equal number of Offer Shares and IPO Warrants, corresponding to gross proceeds between DKK 9.0 to 15 million from the Offering.
Price pr. unit: DKK 5,69 (consisting of one Offer Share and one IPO Warrant)
Valuation (pre-money): DKK 40 million
Subscription period: 17-30 September, 2021
Preliminary first day of trading: 7 October, 2021
Minimum subscription: 700 units
Listing on Nasdaq First North GM: Prior to the Offering, the Shares have not been publicly traded. The Company has applied for admission to trading of all Shares and the IPO Warrants on Nasdaq First North Growth Market Denmark ("First North Growth Market") under the ticker "BRAINP". First day of trading of the Shares (Permanent ISIN: DK0061670205) and the IPO Warrants (ISIN: DK0061670551) is expected to be on 7 October, 2021. All Shares will have the same rights and will rank pari passu in every respect.
DIGITAL MEDICINE –
A GLOBAL HEALTH TREND
The digital medicine trend is the next big thing at the frontier of digitalisation and has already proven a powerful way of dealing with several important diseases, where traditional, chemical medicines have failed. Software-based treatments/therapies have become FDA-approved and several large pharma companies have joined the game. With a current compounded annual growth rate of 23,1% the market size for digital medicine is projected to hit 19,1 billion USD by 2028.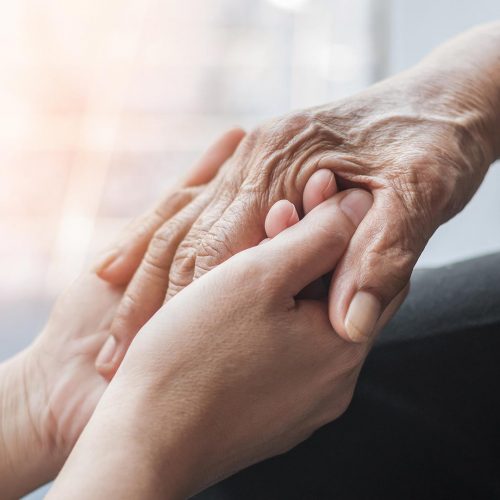 TREATING DEMENTIA AND ALZHEIMER'S
WITH DIGITAL MEDICINE
Dementia and Alzheimer's are both conditions, where digital medicine has proven to have a significant impact. And with dementia on the rise globally with 50 million people currently diagnosed (a number which is expected to more than triple to 152 million people by 2050), this presents a global addressable market for digital dementia treatments of approximately 2 to 5 billion USD in 10 to 15 years from today.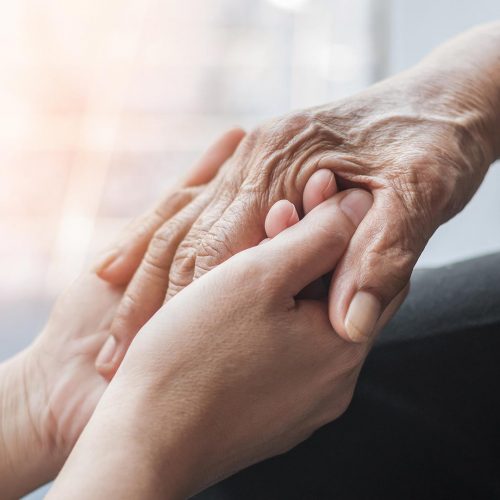 FURTHER ANCHORING BRAIN+ AS
A MARKET LEADER
The IPO will fund further product development and advancing towards the phase 3 clinical trials needed for regulatory approval in order to attract major pharma companies for strategic partnerships, as Brain+ aims to establish themselves as global market leaders by 2031, with revenue projections in several hundred millions of USD.
HIGH BRAIN POWER, WITH EXPERIENCE FROM BOTH PHARMA AND HIGH-TECH SCALE-UPS
KIM BADEN-KRISTENSEN
Co-founder & CEO
Shares before the IPO: 2 533 500
Former Vice President of Marketing & Strategy @ world's largest wind energy co. 5 years @ Boston Consulting Group. M.Sc. Management of Technology, CBS Cognitive Psychology studies, UCPH. Healthcare Innovation degree HARVARD Business School (Pasteur Program).
ULRIK DITLEV ERIKSEN
Co-founder & CPO
Shares before the IPO: 1 569 055
20 years of experience with strategic build-up of high-tech companies within biotech, MedTech, energy, ICT and engineering. M.Sc. International Business, CBS. Cognitive Psychology studies, UCPH Executive Innovation Leadership, INSEAD.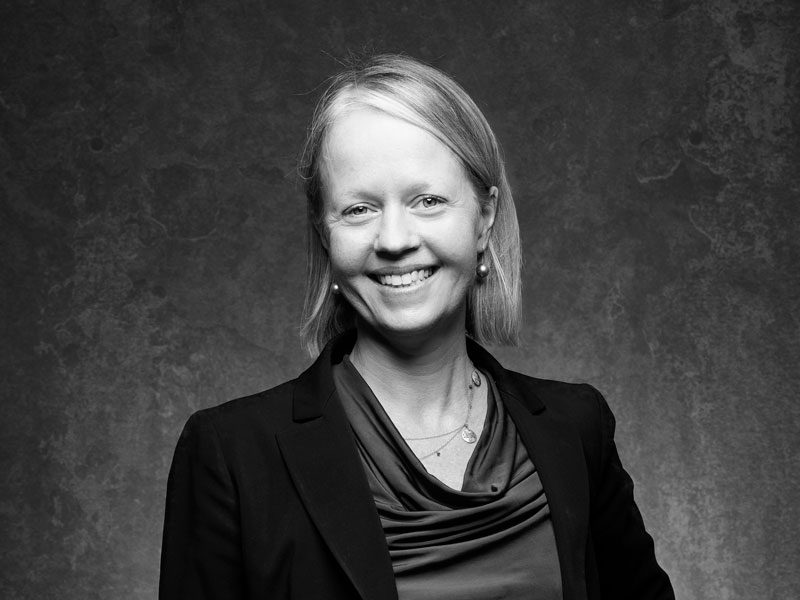 BETH WOLFF
Chief Commercial Officer
Shares before the IPO: 170 152
15 years of experience leading teams in commercial excellence at Novo Nordisk, LEO Pharma and Sandoz. Commercial Lead for the EU launch of the first in-licensed digital therapeutic at Sandoz.
MA Political Economy, M.Sc. Public Health
SIMON NIELSEN
Director of Research & Innovation
Director of Research & Innovation
12 years of experience as a biomedical engineer.
Experience from several medtech startups
Senior scientist & team mgr. at Coloplast.
Postdoc, Cognitive Neuroscience, University of Copenhagen.
PhD. Cognition and psychophysics, DTU.
BRIAN ØSTERGAARD
Business Development Manager
Entrepreneur in public health care and digital health with successful exit of his company in Autism & dementia care software.
25 years experience in selling into public and private health care sectors.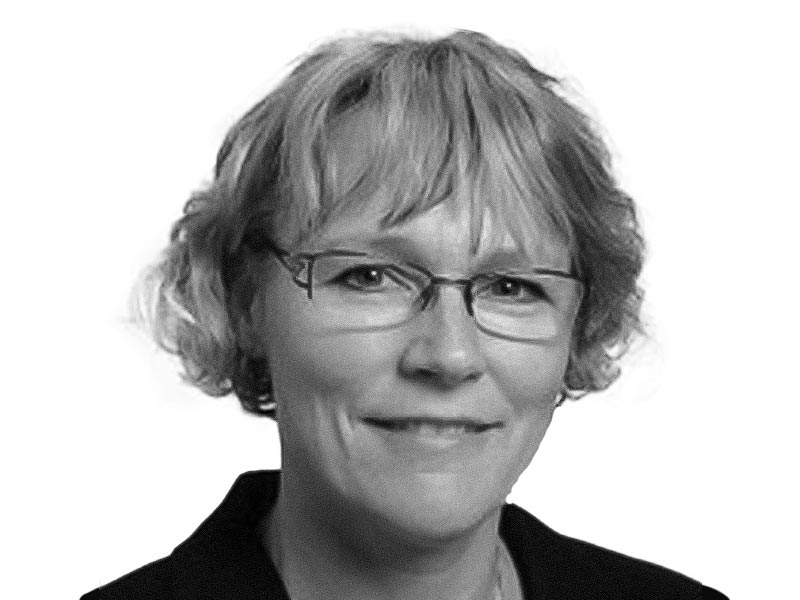 HELLE BEHRNDTZ JENSEN
Finance Manager
Many years of financial management experience from the insurance and the venture industry. In-depth experience in preparation and execution of business plans and strategic management, and in supporting the business with strong gov- ernance and financial procedures.
LARS TERNEY
Joined as chairman from H1 2021
Independent
Shares before the IPO: 678 306
Senior Partner, Nordic Capital
13 years in Private Equity, 14 years Head of Boston Consulting Group Denmark. Lars is an international heavy weight within business, strategy and economics.
JONAS NILSEN
Board Member since Sep 2018
Independent
Shares before the IPO: 40 000
Digital health and therapuetics entrepreneur, Co-founder & Chief Innovation Officer at Practio, Doctor of Medicine from University of CPH. Innovation Management, Harvard Business School.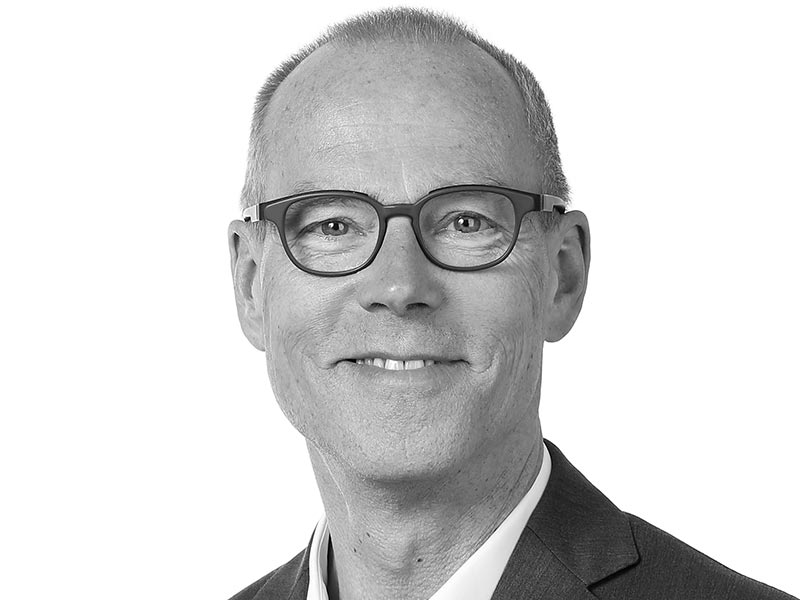 KIM ARVID NIELSEN
Board Member since Nov 2019
Independent
Shares before the IPO: 20.000
Experienced Pharma & Biotech CEO Follicum AB (former inProTher , CytoVac, Scandion Oncology, Serendex Pharmaceuticals) GM, VP & Dir. (Bayer, Basilea Pharmaceutica, Astra Zeneca, Ferrosan). MD, UCPH, MBA, SIMI.
HANNE LETH HILLMAN
Board Member since May 2021
Independent
Experienced life science executive focused on finance, communications and investor relations (IR). Additionally brings strong board experience. Currently the CFO for Nanovi A/S.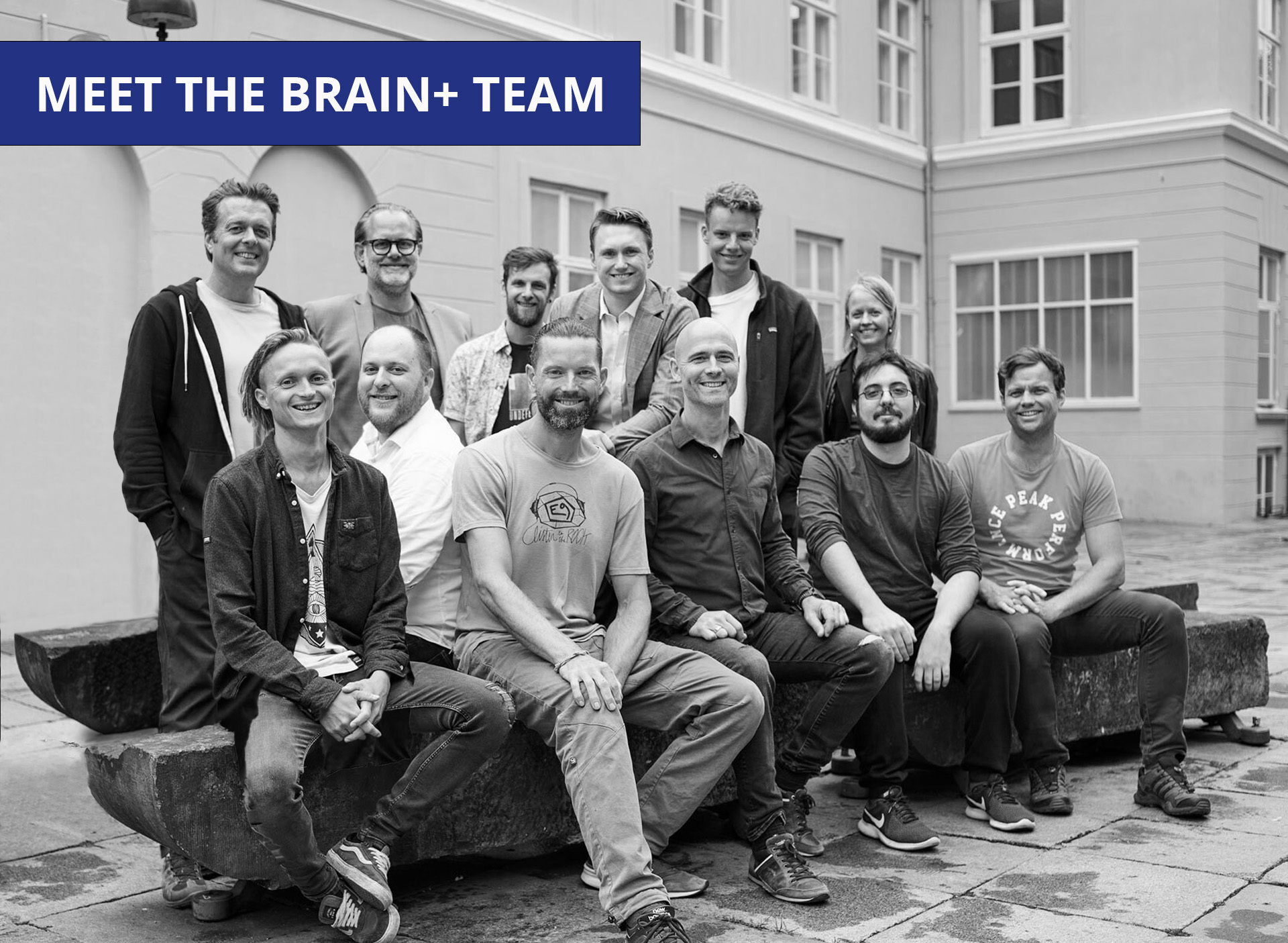 Certified Adviser:
Keswick Global AG
Hoffingergasse 16/1/6
A 1120 Vienna, Austria
Info@keswickglobal.com
+43 1 740 408045
www.keswickglobal.com
Auditor:
Deloitte Statsautoriseret Revisionpartnerselskab
Weiderkampsgade 6
2300 Copenhagen S
mfauerskov@deloitte.dk
deloitte.com/
FINANCIAL REPORTS & CALENDAR
29 MARCH, 2022
Annual report 2021
19 MAY, 2022
Annual General Meeting
29 AUGUST, 2022
Interim Report
For the period 1 January 2022 – 30 June 2022
CONTACT BRAIN+
Please send us an email with the contact form below