Dementia in Denmark – Is the healthcare system ready? (NO!)
"Get started now!" – was the clear call to action for the healthcare system and politicians from Pia, who was diagnosed with Alzheimer's at a young age and who is now in early retirement.
Brain+ participated at Christiansborg (The Danish Parliament) at the national conference organized by Roche, Biogen, the Danish Alzheimer's Association, the Ældresagen, Relatives in Denmark and FOA, which asked the critical and rhetorical question: "Is the health care system ready?". From all sides there was a clear and resounding, 'No'.
Large inequalities in services for people with dementia from municipality to municipality, overburdened nursing homes and health personnel, acute shortage of social- and health care professionals (approx. 40,000, or equivalent to 1 in 5 of all teenagers in Denmark), lack of good tools were just some of the challenges we face in Denmark.
We are not ready! … And the situation at the global level has been described as 'The Perfect Storm', by Paula Barbarino, CEO of Alzheimer's Disease International.
Early detection…
Previous interventions…
Better treatments…
Focus on Brain Health…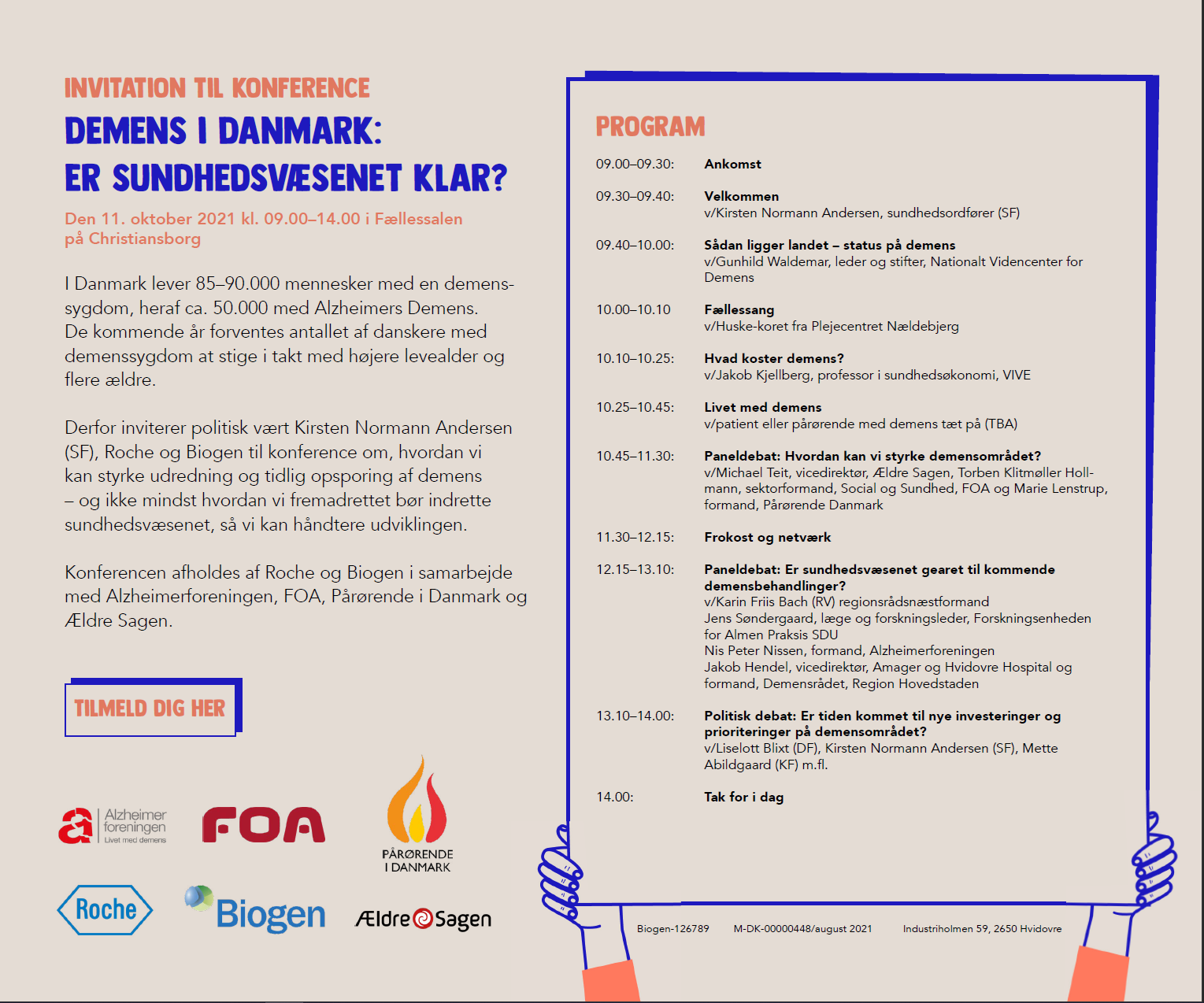 Program from Dementia in Denmark
…were the clear recommendations from, among others, the Danish Alzheimer's Association, and the Danish National Knowledge Center for Dementia.
The politicians, (Liselott Blixt (DF), Kirsten Normann Andersen (SF), Mette Abildgaard (KF)) where in unanimous agreement for the proposal for the new action plan for dementia efforts despite their usual political differences.
Not even at the political level is there any doubt… dementia must be prioritized.
This is why we are continuously specializing in:
Early detection with cognitive testing.
Interventions in early stages, such as MCI.
Digital dementia and MCI treatments to complement and improve existing treatments.
Brain health, as an overall goal in everything we do.
Our mission is to restore patients' independence and quality of life by detecting and treating Dementia with digital technology.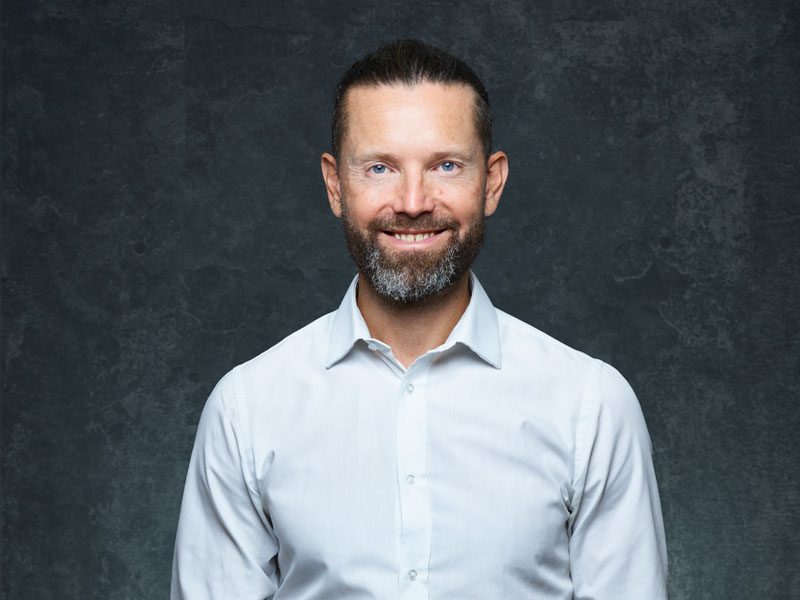 Kim Baden-Kristensen
CEO, Brain+ A/S